In machine learning, decision trees and Classification and Regression Tree (CART) are used interchangeably. Decision trees can be used as an over-arching term to describe CARTs as Classification Trees are when the target variable takes a discrete set of values and Regression Trees when the target variable takes a continuous set of values.
---
Decision trees are simple tools that are used to visually express decision-making. For example, in Fig 1. you see a basic decision tree used to decide whether a person should be approved for a loan or not. If the applicant is less than 18 years old, the loan application is rejected immediately. If the application is between 18 and 65 years old, other conditions (i.e., family, annual income) are used to evaluate whether the application should be approved for the loan or not. In this sense, the decision tree is a set of sequential, hierarchal, decisions that lead to a final result.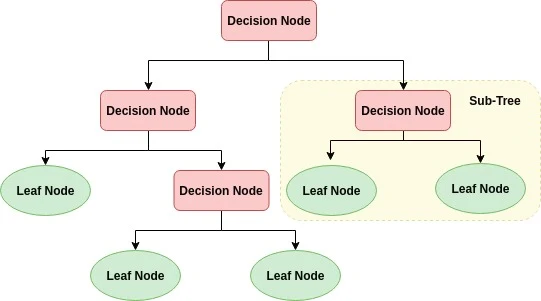 Decision trees are non-parametric as there are no underlying assumptions about the distribution of the errors or the data and the model is simply constructed based on the observed data. Commonly used terminology used in describing a decision tree are as follows:
Nodes (Split/Decision/Internal nodes)

Each node represents class labels that branch off into another nodes. They are 'splitting points'.

Branches

Each branch represent 'splits' of features leading to class labels.

Leaf

These are the nodes of the tree that do not have any more additional nodes branching of them. They are basically the final nodes at the end of the tree.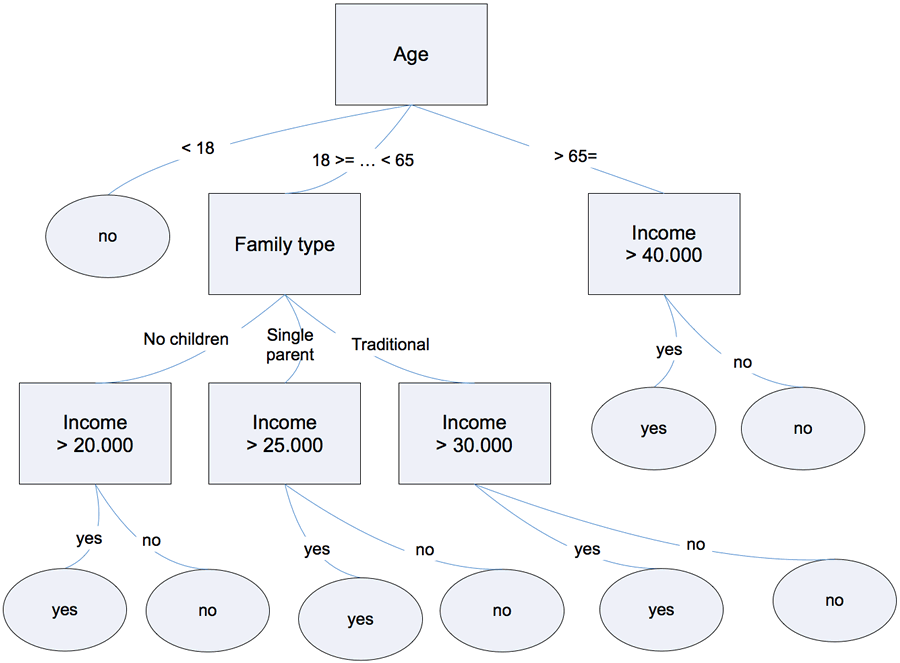 Constructing a decision tree is a 2-step process as follows: